†
Name:
Sparrowpaw
Age:
10 Moons
Gender:
Female
Sexual Orientation:
Yes.
†
Appearance:
With soft white fur, Sparrowpaw would be a miniature angle if it weren't for her brown marks. Her legs and tail are striped with brown. Her blue eyes are framed with these markings too, and her back has a light brown spotting. The average-sized cat is still growing, but growing fast.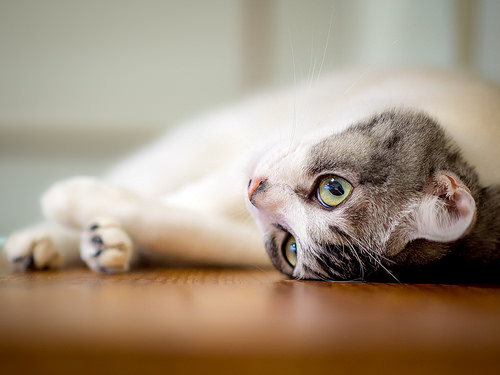 Personality:
This young cat tries her best to be a mirror of her mother, which nobody is complaining about. Motherly and courteous, she takes care of the kits in the Clan if her older Clanmates are busy. Typically loyal, she enjoys having others to call friends. While most of her actions are just a bad impression of her mother, there's one thing that can't be fixed- Her impulsiveness. She was a hopeless romantic for the first half of her still young life, and is a shoot first ask questions later kind of apprentice. Which gets her into trouble often, but logically she's a good addition to the clan and would never get kicked out. It's just not her style.
Dislikes:
-Sparkstar. That bitch.
-Out-of-tune singing
-Crushes
Likes:
+Singing
+Rule-bending
+Sparring
Weaknesses:
Being called a coward. You can get her to do just about anything if you hint that it'd make her look brave. If you threaten to tell her mother about something she's done you can get her to do whatever as well. She's quite manipulable, sadly. Also not a great swimmer but shhhh she doesn't know that yet.
Strengths:
Her hearing is on-point, and picking out the sounds different kinds of prey make is childsplay to her. So… Good luck catching Sparrowpaw off guard. She's also a natural mother figure, and excels at taking care of kittens. Persuasion is also a strong point she's practiced in.
†
Mother:
Cherrycloud
Father:
Robinsong
Littermates:
She has a sister by the name of Duskpaw.
Aunt(s):
Who
Uncle(s):
Cares
Mate:
Bjeezus she's still a child
Kits:
No, but she used to have this stick that she treated like a child. It's a long and midly amusing story that Cherrycloud likes to spring upon anyone who mentions her older daughter.
†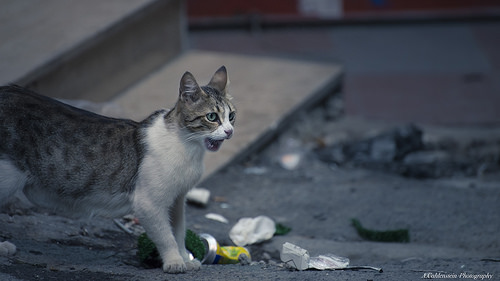 Clan:
Snowclan
Rank:
Apprentice
History:
Sparrowpaw's first few moons were… eventful. On her end, she took great joy in messing with anyone who tried to tell her when her bedtime was, or when she could and couldn't run wild. She was seen as a tiny monster, and try as her mother might, she had no interest in being a perfect little angel. Sparrowpaw flirted with everything in sight, which worried some of the other mothers. While she was friendly and not as bitter as most of the Snowclan cats, it looked to Cherrycloud like she would never grow up to be anything other than a flirt-bot and unruly she-cat. To remedy this, she enlisted the help of a cat a few moons older than Sparrowpaw.
The young feline ran into Patchpaw soon before she became an apprentice. Immediately smitten with his sarcastic tone and optimistic attitude, the two were inseparable for a full moon. They did everything together, whether it be sparring or walking around the den site. This was when she first began her singing, and while she needed a ton of practice, Cherrycloud was pleased with the development. Sparrowpaw's life was a whirlwind of melodies with the cat she assumed would always be there. Unfortunately, Patchpaw began to worry about Sparrow getting too attached. He had agreed to spend time with her on behalf of his mentor, Cherrycloud. Helping the older she-cat no longer had the benefits it had before, as he grew older and was allowed to do things without a mentor tailing after him at all times. One night he cut all ties with the young Sparrowpaw and forced himself into the other half of the camp.
The young feline had never cared about rejection before… But she'd never imagined Patchpaw leaving. Even if he no longer liked her, she'd figured they would always be there for each other. Singing little songs to Starclan to pass the time. As Sparrowpaw struggled to make sense of the snap change in her life, Cherrycloud was by her side. Her mother, with advice. Letting her know what would keep her out of a situation like that- Letting her know how to stay safe. Lessons like being motherly, how to be dainty. The lessons worked, and Sparrow began to beg for more. She felt like an adult, as a 7 moon old kitten. Sparrowpaw halted her sparring practice as Cherrycloud advised she'd be more useful elsewhere. And she was certainly more useful a pawn rather than a child.
Unfortunately, her mother never calculated how easily Sparrowpaw could adapt to new situations, and the majority of her old personality is just under the old personality. Rule-bending of her mother's ways of life is her new favorite hobby.
†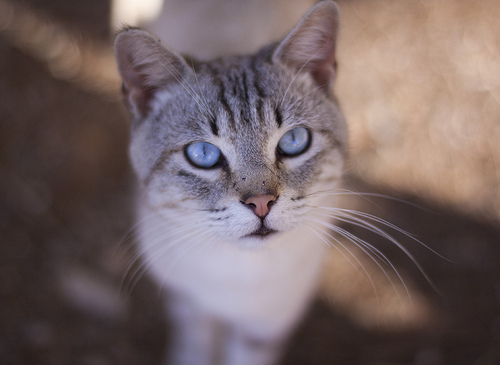 Posts

: 43


Join date

: 2016-03-05



Sparrowpaw will not be in RP for the time being.



Posts

: 43


Join date

: 2016-03-05





Similar topics
---
Permissions in this forum:
You
cannot
reply to topics in this forum